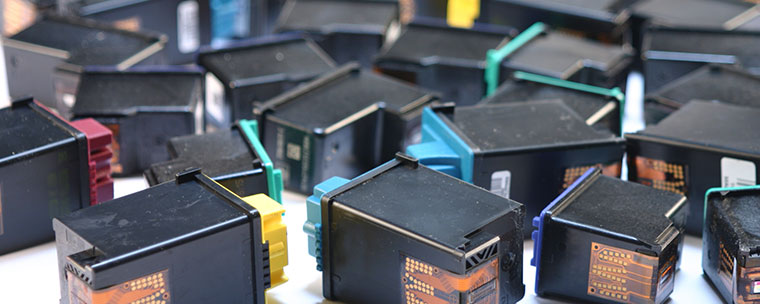 Waste Management
---
Copymark is licensed to carry waste and is registered with the Environment Agency.
The company's manufacturer partners share this passion; UTAX sponsors the German EAR (Elektro-Altgerate Register) Foundation, which coordinates and oversees the free-of-charge disposal of electronic scrap by manufacturers (European Waste Electrical and Electronic Equipment Directive, 2002/96/EC).
Additionally, Lexmark has adopted measures in conformity with the EU directive on the disposal of waste electrical and electronic equipment (WEEE).
Energy efficiency
---
To illustrate its commitment, almost all of Copymark's printer and multifunctional systems now carry the Energy Star symbol, indicating particularly low energy consumption when not in active use.
Besides accepting responsibility throughout the lifespan of all products, Copymark believes sustainability should also involve a higher degree of commitment from all partners and manufacturers.
This proactive stance in relation to the environment ensures that our clients can buy products and services from Copymark with absolute confidence in their source and manufacture.
Copymark will strive to empower all clients businesses to reduce impact on the environment and make cost savings.